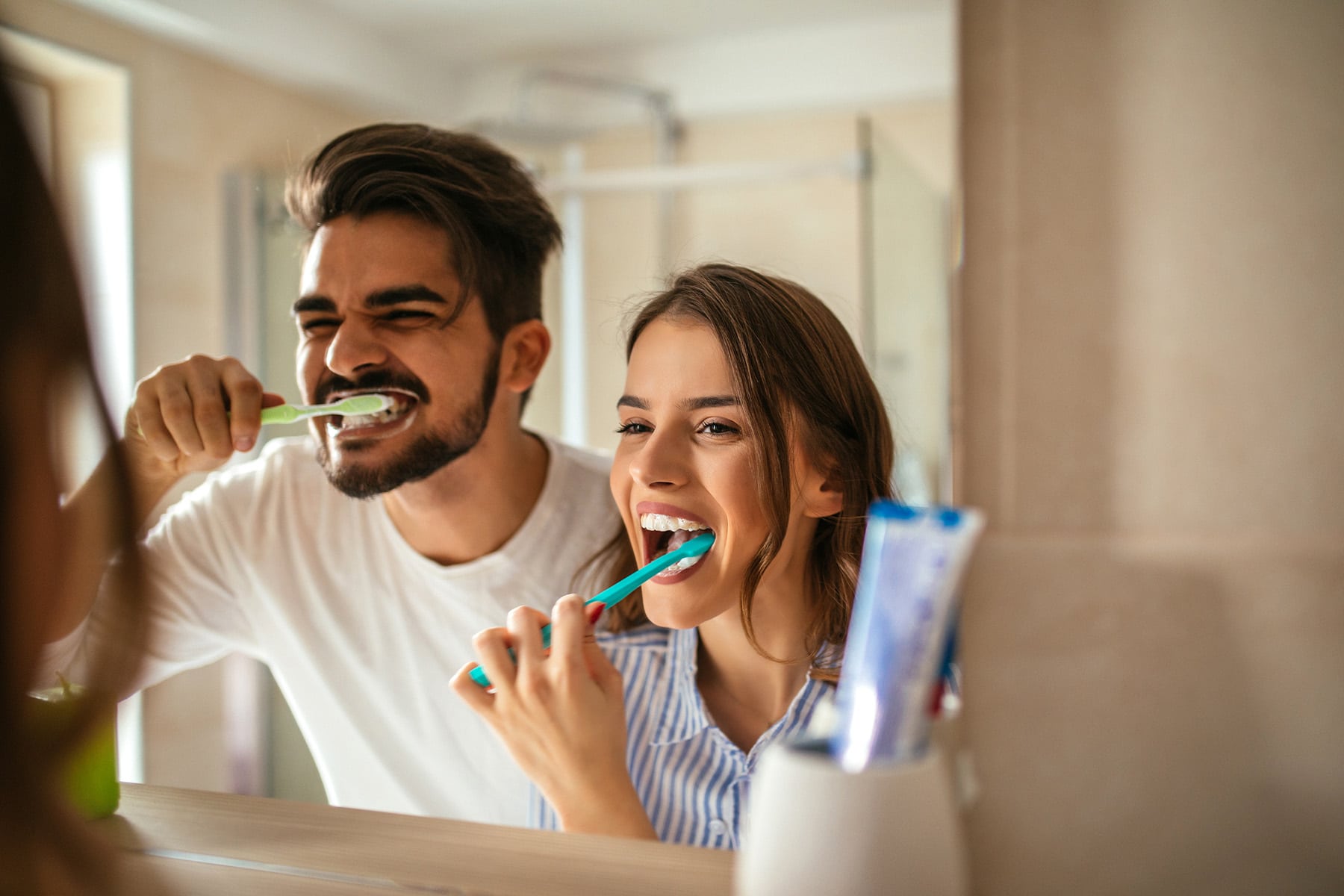 Dental Gifts You Never Knew You'd Love to Have
Yes! We have almost made it through another year. And as we pat ourselves on the back for a pandemic year survived (kind of), we gulp in earnest and realize that the start of December also means we are in the throes of the gift-giving season.
So before you say sayonara 2021, your local dental experts at Living Dental Health shared some of their top-selling and most requested products that don't break the bank. And I mean, these products can even go in the stocking! Dental cleaning and holiday shopping in one fell swoop? That doesn't sound bad at all!
Opalescence Teeth Whitening – Wouldn't everyone love a whiter, brighter smile? Not Ross Geller (from Friends) white, but a beautiful, healthy white only dental professionals and actors possess. Living Dental Health recommends Opalescence for teeth whitening and is offering a special package this month on their Go Trays. Buy a pack of 4 for $50 or a pack of 10 for $90.
Babe Lash Serum – Why not consider a more natural and permanent eyelash enhancement in the age of lash extensions, falsies, and lifts? Babe Lash Serum is an award-winning product that promotes the appearance of your lashes, so they look fuller and thicker. Say goodbye to mascara, lash extensions, and falsies!
Sonicare Toothbrush – Dr. Andy's favorite toothbrush because it does what it promises. "I like Sonicare because this brand holds all the patents in the technology that works the best." Why not buy it from the person you trust most for dental wellness?
Lip Service Gloss to Balm – We're dentists, so the mouth is kind of a big deal to us, and we know it's a big deal to our patients too. That's why we offer Patchology's Lip Service Gloss to Balm Treatment. Imagine a lip gloss that, when applied, slowly melts into a balm. Made of hyaluronic acid, which draws moisture into the lips, as well as aloe and honey, it's like a hug for your lips. As Self Magazine's 2018 Health Beauty Award winner, we couldn't be happier with the results we've seen on our lips. Stop by to pick up some for the person on your list – you'll probably want to get a tube or three for yourself too!
Hydrating FlashMasque – In Central Oregon, we are no strangers to dry skin. The dry climate is excellent for some things – like amazing hair – but not for other things – ugh, dry skin. And as the heat's cranking in our homes and cars, the problem only worsens. That's why we offer FlashMasque® Hydrating Sheet Mask by Patchology. It is highly effective at soothing dry patches and protecting and rehydrating skin. And unlike most sheet masks that can take 20 minutes to work, this puppy only needs five minutes to deliver hyaluronic acid and Vitamin B-5, soothing skin and improving its elasticity.
Firm FlashMasque – Gravity can be a big bummer. Thankfully, we live in a time where treatments for firming the skin are easily within reach. Patchology's Firm FlashMasque features a unique shape that covers not only the face and chin but the neck too. Talk about a triple whammy! Firming peptides tighten the skin while boosting collagen production. Soy proteins and aronia arbutifolia work together to improve skin tone and texture. In just five minutes, you can have more rested and supple-looking skin.
Your dentist just got a little more interesting, eh? The great thing is that you don't have to be in for a cleaning or exam to pick up these product must-haves. But we'd love to see you if your due.