TEETH WHITENING in Bend, OR
TEETH WHITENING in bend, ORegon
It's safe, quick, and inexpensive. Just let us know at any appointment if you would like to begin teeth whitening. You can lighten only your upper teeth or both the upper and lower, depending on how much of each shows when you talk and smile.
In only a day or two, your custom bleach splints will be ready for you. We provide you with a special bleaching agent that you put into the clear, nearly invisible splints. With only a few hours of wear per day, our special bleaching agent bubbles stains right out of your enamel in a very short time without altering tooth structure or existing dental work in any way. When your teeth reach the brightness you want, only occasional treatment is needed to maintain your new smile. We'll want to take "after" photos at your next appointment.
Teeth Whitening can be used to correct many tooth discolorations. These discolorations may have been caused by staining, aging, or chemical damage to teeth. Using the latest in bleaching technology, we can offer a safe method for creating a beautiful, "brilliant" smile. In cases of extreme tooth discoloration, crowns or veneers may be the only choice. However, because of the low cost of bleaching treatments, bleaching is nearly always worth a try.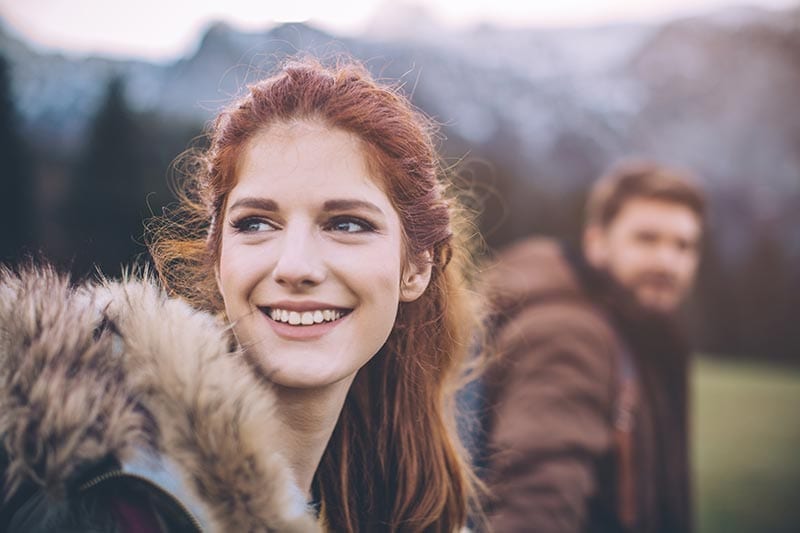 KEY BENEFITS:
Corrects brown, yellow, and mottled tooth staining.

Works on people of all ages.

Is a near-permanent solution for a "dull" smile, restoring brightness, and bringing a smile alive.
HOW IS IT DONE?
An impression is taken to make a specialized "mouthguard" or "stent" to hold the bleach against the teeth. The material is used each night for about three to four hours for a week or two, after which significant whitening will occur. In some cases, the change is nothing short of brilliant. For confidence in appearance, bleaching technology offers improvements in yellowing, aging, or stained teeth. For very severely stained teeth, crowns, or veneers may be more appropriate.
IF-OFFICE TEETH WHITENING
We also offer in-office whitening treatment for those who would like faster results. In-office whitening is safe and effective. The treatment takes about one hour to complete and you will notice whiter, brighter teeth right away. 
Prior to starting your teeth whitening, we take a shade measurement so we can objectively see how much your teeth have whitened following treatment. Once this is done we will polish your teeth and then place a retractor in your mouth so we have full exposure of your teeth. We then cover your eyes, gums and lips to protect them from the bleaching gel. Once everything is in place, we will apply bleaching gel directly to your teeth which we will leave in place for around twenty minutes. This session will be repeated during the same visit to achieve the desired results. Your teeth will be initially whiter due to dehydration of the tooth. Your final results will be achieved in about two weeks. 
CONSIDERATIONS
Over-the-counter bleaching agents are available at drug stores and pharmacies; however, since these products can harm the gums and teeth, it's better to use products that our practice recommends.
INSURANCE, FINANCING AND OUR IN-OFFICE DENTAL PLAN
We believe that everyone has a right to the very best health care. And we believe that a healthy mouth is indicative of a healthy body.
DON'T COMPROMISE YOUR DENTAL CARE. CHOOSE A DENTIST YOU CAN TRUST, REGARDLESS OF INSURANCE.
At Living Dental Health, we are pleased to be in-network with a variety of dental insurance plans. If your dental plan is not one we are in-network for, we can still provide the same excellent services out-of-network. If you don't see your plan below, give us a call to determine if your family's treatments are covered. 
Payment is due at the time of service unless other arrangements have been made in advance. If you have questions, we are happy to provide clarification. Also, we accept most major credit cards and offer financing through CareCredit as well as an in-office dental plan. 
NO INSURANCE? NO PROBLEM!
We are also delighted to offer an in-office dental plan. The plans available range from traditional dental services to include dental cleanings and an exam to more comprehensive dental care for those with conditions that require more frequent visits. Call our office to learn more about the dental plans at Living Dental Health.