FAMILY DENTISTRY in Bend, OR
COMPASSIONATE Family dentistry in bend, OR
Whether you or your family are searching for a family dentist in Bend, OR, who can provide dental cleanings by expert dental hygienists, a smile makeover, or annual dental examinations, we are here to help. Our office offerings range from preventative, such as fluoride treatments and dental sealants, to restoratives, such as mercury-free composite fillings and dental implants. We also offer various cosmetic dentistry services for those looking to enhance their smile further.
Having a dentist that listens to your family's needs is not only necessary; it is imperative. You deserve a dentist you can trust—one who will only make recommendations that are genuinely needed. Your dentist should also take the time to listen and truly understand your needs and goals. Dr. Andrew Engel (Dr. Andy) is committed to getting to know you and your family so he can take the best care of you. 
At Living Dental Health, we aren't here to judge you. We are here to help you stay healthy and happy. That's been our mission since we opened, and our patients can attest to the superior level of care we provide. Check out our testimonials to see for yourself.
If you're looking for family dentistry care in Bend, OR, look no further than the experts at Living Dental Health.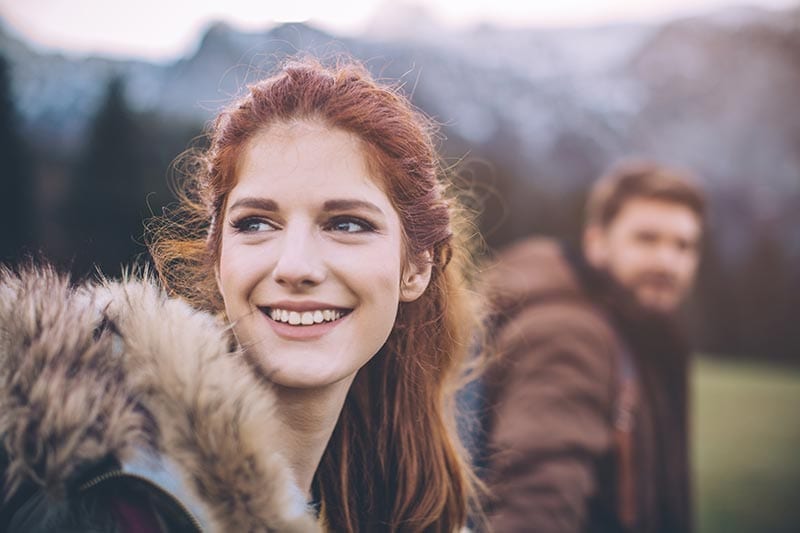 DENTAL ANXIETY? WE'VE GOT YOU COVERED.
Do you have dental anxiety? We are perfect for you! Dr. Engel will take the time to help you feel comfortable with your dental care. His gentle touch and kind demeanor will make you feel at ease. People can be fearful of the dentist for a variety of reasons. Regardless of yours, we have solutions to make your trip to the dentist a pleasant one. Give us a call to learn more about how we will help you feel better.
Bend, OR FAMILY DENTISTRY care FOR ADOLESCENTS TO ADULTS
Our goal at Living Dental Health is to provide comprehensive dental services for adults and children 12 years of age and up. We believe that younger children do better in a dental environment targeted explicitly toward their needs. If you need a recommendation of a pediatric dentist, let us know. We'd be happy to provide one. 
DENTAL SEALANTS: CREATING POSITIVE DENTAL EXPERIENCES
While brushing and flossing your teeth every day is the most effective way to prevent cavities, it can be tough for some people to remove food properly. This is especially true for the back molars. Because of their uneven surface, food tends to get stuck despite brushing, giving cavity-causing bacteria the chance to wreak havoc.
One of the most effective ways to eliminate this problem and thereby reduce the risk of cavities is with dental sealants. Studies have shown that sealants can reduce the risk of decay by 80% in molars. 
In children and adolescents, dental sealants are very important. Not only do they help prevent cavities, but they can also lead to a more positive dental experience and reduce the risk of dental phobia. According to the CDC, school-age children without sealants have almost three times more cavities than children with sealants.
A dental sealant is a thin, protective coating painted on the chewing surface of the teeth. The clear coating can last for several years before it needs to be reapplied. Dr. Engel will evaluate your teeth during your examination to determine the sealant's condition and reapply as needed. Some dental plans cover dental sealants. We will let you know if yours covers it too!
INSURANCE, FINANCING AND OUR IN-OFFICE DENTAL PLAN
We believe that everyone has a right to the very best health care. And we believe that a healthy mouth is indicative of a healthy body.
DON'T COMPROMISE YOUR DENTAL CARE. CHOOSE A DENTIST YOU CAN TRUST, REGARDLESS OF INSURANCE.
At Living Dental Health, we are pleased to be in-network with a variety of dental insurance plans. If your dental plan is not one we are in-network for, we can still provide the same excellent services out-of-network. If you don't see your plan below, give us a call to determine if your family's treatments are covered. 
Payment is due at the time of service unless other arrangements have been made in advance. If you have questions, we are happy to provide clarification. Also, we accept most major credit cards and offer financing through CareCredit as well as an in-office dental plan. 
NO INSURANCE? NO PROBLEM!
We are also delighted to offer an in-office dental plan. The plans available range from traditional dental services to include dental cleanings and an exam to more comprehensive dental care for those with conditions that require more frequent visits. Call our office to learn more about the dental plans at Living Dental Health.