I am not sure about you, but time is lacking in many business relationships. This is especially true for healthcare relationships in Bend, Oregon. A 2018 study of 19,000 healthcare providers found that the time spent with a patient was between 13-24 minutes, with 25% of providers spending less than 12 minutes. 
The relationship between provider and patient is critical. Time spent getting to know one another builds trust. Patients are more likely to follow their doctor's recommendations if they feel the provider has taken the time to listen and understand the patient and cares about their outcome. Do you feel like your healthcare providers care? Are they interested in what you say, or do you feel they are in a rush to get to the next patient? 
At Living Dental Health, we believe in the three Ts – Time, Trust, and Transparency. We take the time to get to know you and understand your needs, concerns, goals, and fears. 
We build trust – sometimes that means chit-chatting with Dr. Andy about skiing or cars. But quite honestly, he loves to chat about almost anything, so don't be shy if you have different hobbies or interests. 
We also believe in transparency. This means we are honest in everything we do to ensure you completely understand the recommendations made to you. This includes clarifying what treatments- at home or the office – will be most effective for helping you keep your oral health healthy. 
I guess we have a fourth, and that is for team. We take a team approach with patients. Dentistry isn't one-sided. We can do our part, but if you aren't doing yours, you aren't going to get the results you're after. 
So, in the spirit of transparency, we thought this would be the perfect time to share a little info about some of our team.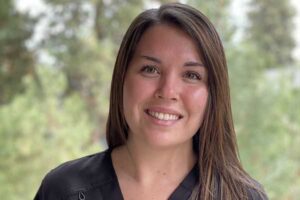 Let's start with our newest member, Sara. Born and raised in Crooked River Ranch, Sara attended Dental Assistant school at Central Oregon Community College, graduating in 2020. She's passionate about many things, but the thing that gets her out of bed every morning is her ability to help others. 
"As a dental assistant, I get to touch the lives of a variety of patients positively, " Sara shared. "Not only by giving them a reason to smile but enhancing their quality of life. Seeing the transformation of a patient's smile and learning about them throughout their visits is one of the best feelings."
Sara now lives in Redmond with her husband and fur baby, Milo. When not working, she's camping with her husband (seasonally), doing home improvement projects with her husband, or taking her adventurous kitty out for a walk – yes, Sara's cat goes on walks! 
This next feature is not a new employee, but for all you car lovers out there, get ready to drool!
If you know anything about Dr. Andy outside of dentistry, you know he loves three things: his family, skiing, and race cars. Well, he loves more than that, but you get the picture. Dr. Andy and his former brother-in-law, Gary, recently attended Porsche's Rennsport Reunion 7 Reunion at WeatherTech Raceway in Laguna Seca, California. Dr. Andy has been a car fan since seeing the Indy 500 at the ripe old age 3! His passion for cars that go fast never wavered. 
Rennsport Reunion happens once a year, and this one happened to be Porsche's 75th anniversary. The event featured rare cars, originals, and every model Porsche made. They even had many of the people who have raced these cars over the years. Man crush moment! Dr. Andy – not usually one to go gush over a celebrity – saw Alois Ruf and had to stop to get a photo with him. In case you don't know who Alois Ruf is, he lives in Germany and is considered one of the greatest supercar builders. Maybe you've heard of Yellowbird? Well, that was created by Alois. You can read about him here.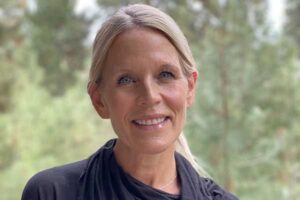 We are excited to introduce you to Tamera Henderson. Tamera is a registered dental hygienist and is such a blessing to have in our office. Originally from the Bay area, Tamera has been in Bend for six years. Tamera is a mom of two kids who are in their teens. In her free time, Tamera loves taking her dogs out, spending time with her kids in the outdoors, and travels as often as their schedules allow. 
We have some exciting stuff happening at Living Dental Health as we celebrate our anniversary. Have you submitted entries for our $500 gift card to Powder House yet? There's still time. You will receive one entry for each of the items below:
Follow us on Instagram

Follow us on Facebook

Write a review on Google

Write a review on Yelp

Refer a friend/family member to the office
Please call us if you have any questions or concerns about your oral health. We are here for you whenever you need us. And if you have a friend or family member looking for a new dentist in Bend, Oregon, don't be shy. Share our name, please. We promise to take excellent care of them.