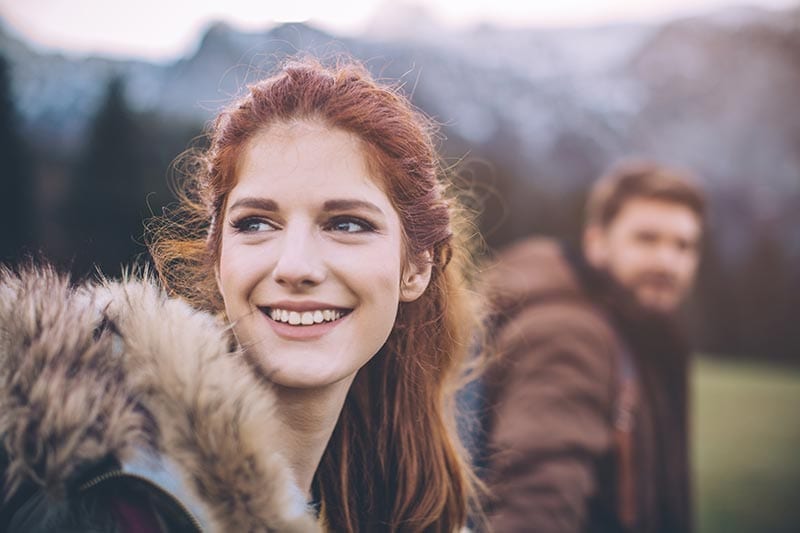 Transforming Your Year With a Confident Smile
A smile is the universal sign of happiness. When we smile, we show others that we are happy, warm, and kind. The act of smiling makes us appear more approachable and likable and can even help us land a job and get promoted. And while we've had our smiles hidden behind masks for almost two years, there are compelling health benefits to smiling – regardless of whether or not someone can see our pearly whites.
When you smile, the brain releases neuropeptides to help fight stress. And since stress has been a significant concern lately, we want to help encourage you to get off on the right foot this new year by smiling a little more.
But masks aside, some people just don't like to smile. Sometimes the reason a person avoids smiling is due to shyness or cultural beliefs. Other times, it's because they feel self-conscious about how they look when smiling.
As dental professionals, we like to think of ourselves as smile experts. We see many smiles every day and appreciate the differences in each of them. But when someone reaches out and asks for help improving their smile, Dr. Andy Engel seeks first to understand.
The Art of a Smile Makeover
A smile makeover can range from simple to complex. For some people, dramatic improvements can be made in a swift trip to the dentist. But for others, more extensive treatment may be needed to produce results that are not only beautiful but functional too.
This brings us to the very important cosmetic consultation that Dr. Andy is offering for FREE to Broken Top Living readers during January and February. Hint: mention this article to get your 30-minute cosmetic consultation comped.
The consultation is a 30-minute appointment where you have Dr. Andy's undivided attention. The question Dr. Andy wants to know the answer to is if you had a magic wand and wanted to change something about your smile, what would it be? He spends much of the time talking with you and asking questions about your needs, goals, and wants. During the appointment, he also looks at your mouth and teeth to see what he has to work with to make more informed recommendations.
Smile Makeover Preview
Have you ever tried pulling something off that looked great on someone else but didn't on you? Thankfully, we live in a time where dentistry doesn't have to be left to the imagination.
For people who have a hard time envisioning the results of their treatment, Dr. Engel can do something called a diagnostic wax-up. The purpose of a wax-up is to visualize the results of the proposed treatment. While not used for everyone, a wax-up is excellent if you're having second thoughts about treatment or can't fully envision the end result. Seeing the vision of what's going to happen can provide a great sense of ease and confidence about moving forward. It also allows Dr. Engel to dial in the bite to ensure function and aesthetics are in alignment.
Small Changes Can Produce Dramatic Improvements
Dr. Engel does a lot of cosmetic dentistry cases and has transformed many smiles. His favorite procedures, however, are the simple treatments that make dramatic improvements. He doesn't believe everyone should have veneers, but some people can truly benefit from them. It goes back to seeing the beauty in a person's smile and enhancing it – not erasing it.
One of his favorite cases is a person who had composites placed years ago to restore tooth structure lost due to trauma. The composites yellowed, and the patient was very self-conscious about her smile. Dr. Engel replaced the composites with a total of eight crowns and veneers. When his patient saw the results, she practically jumped with glee.
Teeth whitening is another easy but dramatic fix, especially for people with deep stains. Historically, whitening systems did not work for people with deep stains, such as those with tetracycline stains. For these patients, Dr. Engel often recommends Opalescence and KöR. Opalescence is a take-home system for more light stains and mild discoloration and KöR is a potent whitening treatment that combines in-office and at-home whitening to reach and release the deepest layers of the enamel where the deep stains reside.
It's a new year, and we hope you feel confident enough to share your smile with the world. However, if you aren't happy with something about your smile, we invite you to take advantage of the free cosmetic consultation we are offering through February 2022. Remember, small changes can produce dramatic improvements and we are here for you if you need us.